We offer an end-to-end archive tidy-up service that'll completely take the headache out of the job.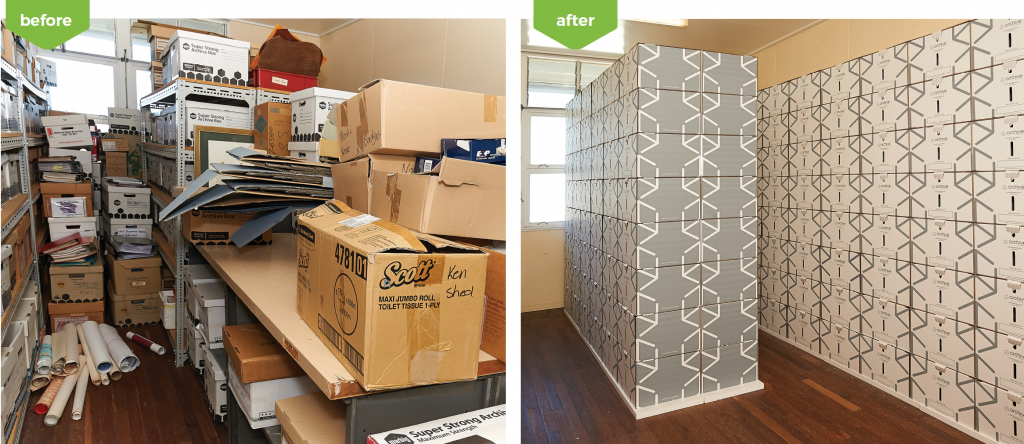 We clean out your storage space, remove and sort all the material before installing our archive storage system. We then migrate your documents into the new system, cataloguing the contents into an easy-to-reference database as we go.
We provide this service in both major cities and regional areas across Australia for businesses, organisations and government institutions that don't have the time or inclination to tackle the job themselves.
With the considerable time and space savings achieved, our clean-up service is also cost-effective. Let us use our 25 years experience to lift the burden! Read a case study on how it's done or watch the video.
Contact us for a free assessment and quote.
ENQUIRE NOW